Faery Fireplace
Our custom fireplace, adorned with melting candles, fairy busts, and greeted by the ever-friendly Grandpa of the short film Lessons Learned.
Enchanted Floorboards
If you look closely, our floor contains the occasional magical gem.
Menagerie
Small creatures are in high abundance in our shoppe.
Sign on the Front Walk
Rain or Shine, we're open!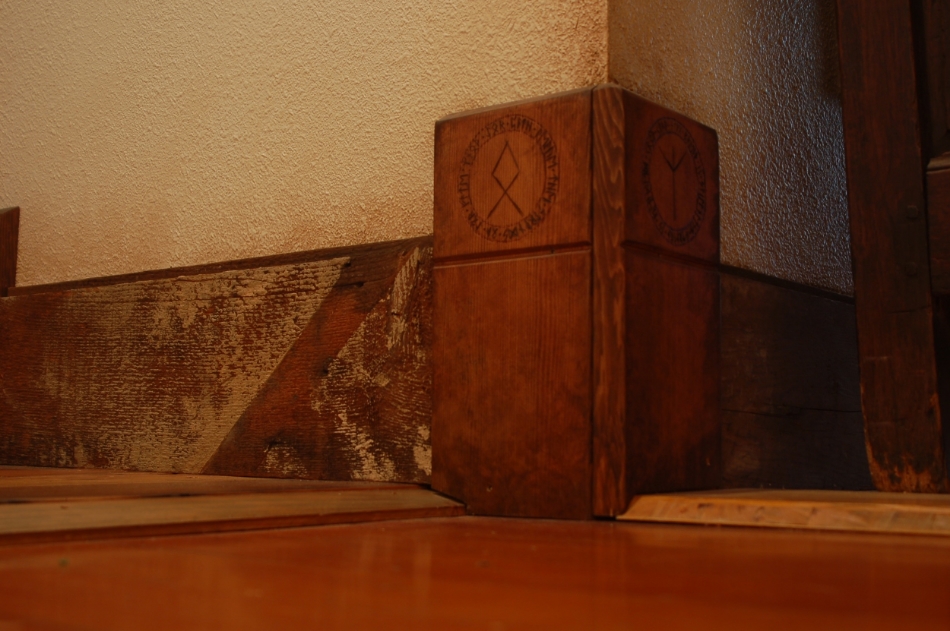 Hidden Runes
Along the runner boards of the floor may some runes be found. Can you read them?
Grandpa from Toby Froud's film, "Lessons Learned"
Grandpa loves the company of all - big and small.
Says the Faery Queen...
A poem by Thomas the Rhymer, found on the walls of the Fernie Brae if you can spot it!
Tea Room Bookshelf
Don't forget to wear your wings and leaves!
Shine!
You can get your hair Fairy Sparkled by our resident Fairy Hair Sparkler, Sera Faery, every Friday from 11-6! Book an appointment through her website: faeryhair.com
Conversations with Faery
this happens all the time...